Only four years after turning official, the Ukrainian supporters' club is one of the widest travelling and most dedicated clubs in the World Federation
At first sight, it is not easy to make connections between the cities of Barcelona and Kiev, but when a sport like football and a team like Barça are involved, the two are more similar than one might think at first. The finest example of that is the Fan Club Barça Kiev, which has been a benchmark for loyalty and mobility within the World Federation, which it joined in 2017.
These three years have consolidated a club whose origins actually date back many more years than that, as revealed by its president Aleksandr Kovalov: "The Culé community was already present both in Kiev and all around Ukraine from the nineties, when so many people fell in love with the way that the team played. With the boom in social media, it became easier for us to contact each other and things got more intense, until we decided to form the penya. We wanted to become part of the club's history." The club had 75 members when it joined, but in the first four years the number has doubled to 150.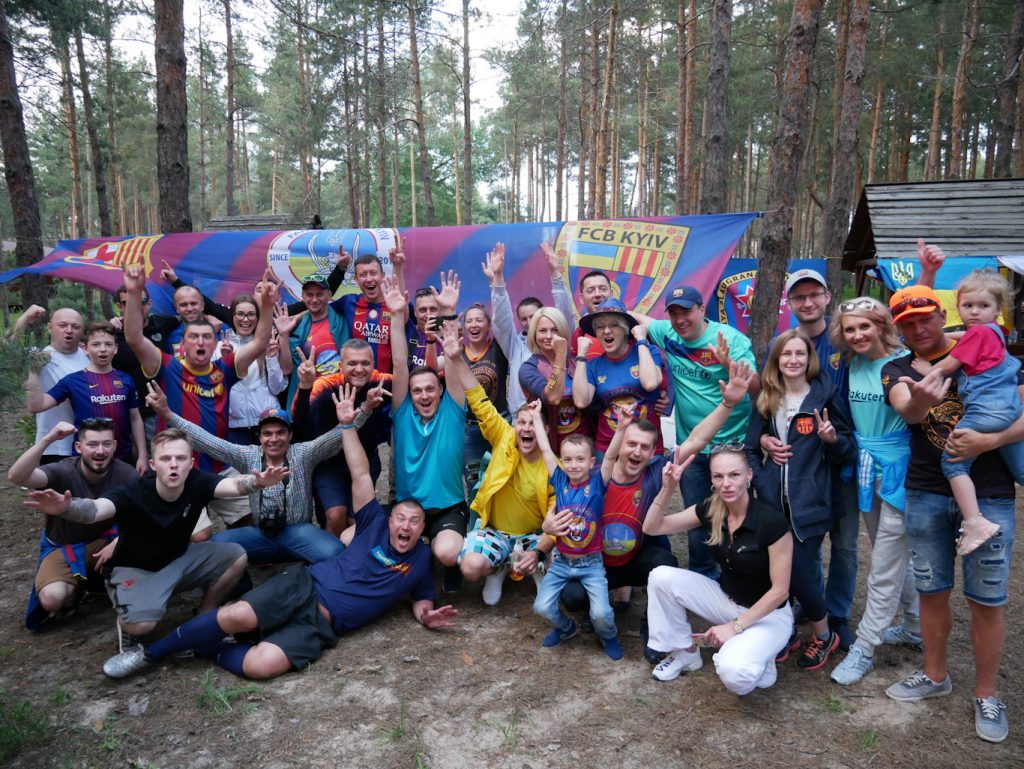 Distance means nothing
The 3,000 km between Kiev and the Iberian Peninsula have not been a barrier for the members of the penya, who tirelessly follow their team everywhere they can. "We attend about ten games a season, and there are usually about 30 of us. We go to games at Camp Nou, in other stadiums in La Liga or to Champions League away games", says Kovalov. "It's games against Real Madrid and Atlético Madrid that we like best, especially when we play away and win."
The president describes what an exciting time this has been for the Fan Club Barça Kiev, who have such fond memories of the games they have been able to see live. And not just the big occasions, but also the little experiences that do so much to define what their penya is all about: "Once we went to the Canary Islands for Las Palmas v Barça, and we were the only fans in the away section of the stadium. And for a game in Seville when it was pouring with rain, we refused to leave our places once."
When they can't go in person, the members of the penya meet in Kiev to watch games on TV together. Once or twice a season they meet with their Belarusian friends from PB Minsk, with whom they have an especially close relationship.
Crazy for football
Apart from their devotion to Barça and everything blaugrana, football is like a religion at the Fan Club Barça Kiev. As its president says, "Ukraine is a football country. There are fans all around the country and we live every game with huge passion. Our members play games constantly, and we hold a little tournament every year." The penya also appears in its country's media, with several of its members frequently appearing on football shows on national TV channels.
The Fan Club Barça Kiev has even reached institutional levels. Some of the members are also members of the Ukrainian Football Federation, and others are in the local government in Kiev. Such ties make the Fan Club Barça Kiev more than just a flag bearer for Barça in the country, but an organisation of certain standing in the country.