If there was one signing this summer that has generated a special excitement among Barcelona fans, it was undoubtedly that of Robert Lewandowski. Among all the fans, there is a group that received him with a very special emotional charge: the Polish Barça supporter's clubs. They are the Fan Club Barça Polska, the Penya Blaugrana de Poznan, the Penya Barcelonista de Varsovia and the Penya Blaugrana of Lodz, all of them belonging to the FCB World Federation. Before the summer, the four of them added up to over 2,500 supporters; now, the figure clearly exceeds 3,000.  
Large mobilization
"The number of Barça fans has grown significantly in Poland, and therefore so has interest in the supporters' clubs," says Piotr Olejnik, president of PB Poznan. At the Barça Polska Fan Club, they have clearly noticed that: "Since Robert's arrival, we have been contacted by many people interested in attending the viewings and also in traveling with the team," they say. For his part, Marcin Mrozinski, president of PB Warsaw, underlines the effect of the media: "Thanks to Lewandowski, Barça's visibility has grown a lot in our country".  
The Polish supporters' clubs have also stepped up their mobilization on the road. In Munich, this was widely demonstrated by the fact that more than 660 of the 1,100 Barça fans there were Polish. Olejnik explains that "we will try to attend as many matches as possible, both in Barcelona and on European trips. In general, there will be many more Poles in the stands". Mrozinski is of the same opinion: "For every fan in our country, Barça matches are now of special interest".  
For Fan Club Barça Polska it will also be a unique season: "We have Robert in the team, so we are stronger, and in our case, we have resumed travelling once the pandemic restrictions are lifted. In addition, it will be the last season at the current Spotify Camp Nou, so everything will have a special flavor."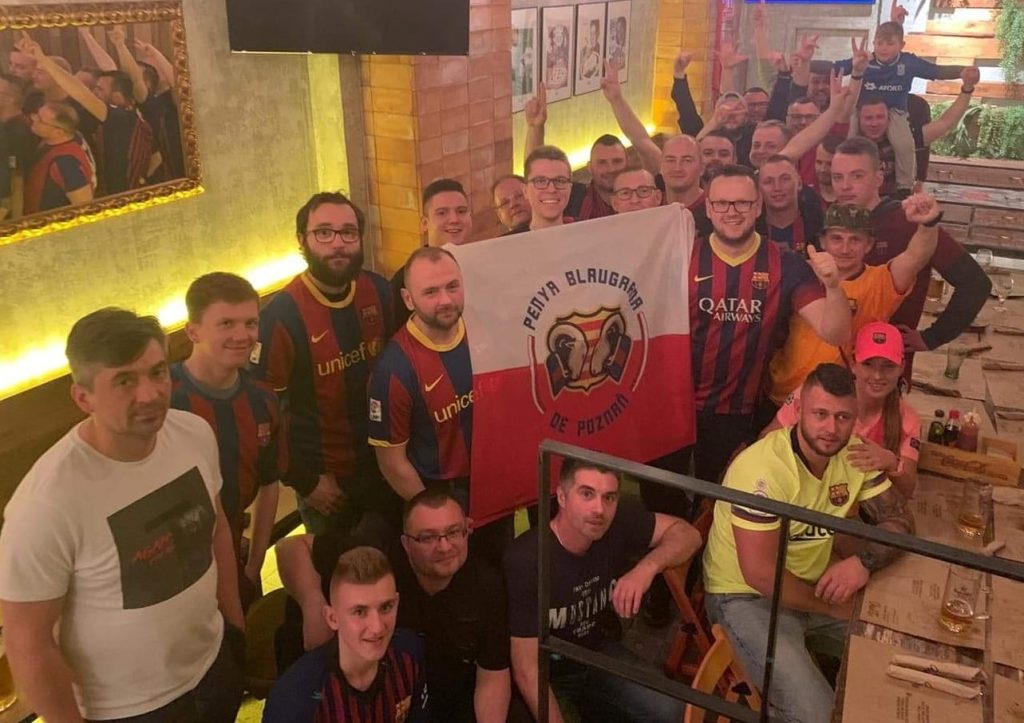 National milestone
There is a clear message shared by the Polish fan clubs: the signing of Lewandowski was the top story of the summer in Poland. "That the first Polish player to play for Barça is the best player in our history is unbelievable; a dream come true. We celebrated it almost on the same level as when we win a title," says Fan Club Barça Polska.  
"We never imagined that he would be the first compatriot to wear the blaugrana jersey. In addition, for PB Poznan there is an extra emotional factor, as Robert played two seasons for our local team, Lech Poznan. It's crazy to see him sign for Barça now," exclaims Piotr Olejnik. Lewandowski's goalscoring prowess in the first few games has only increased these feelings among the Polish supporters' clubs. All of them are looking forward to a historic season.